Sentry Staff Receives Top Training from Industry Professionals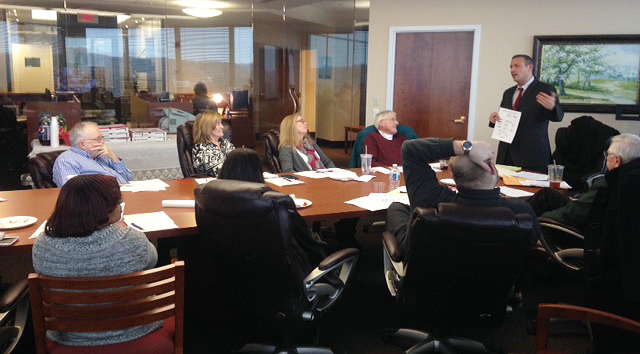 The staff at the Crofton, MD Sentry office recently received training regarding the new Maryland legislative HOA laws from representatives of the local Law Office of Gregory Alexandrides. The training included valuable information about the Maryland HOA and Condo Act that was implemented at the beginning of 2018.
"I believe it is imperative to partner with vendors that serve the same homeowner association industry that we serve," Todd Wawrzeniak, Division Vice President of Crofton, MD said.  "It enhances your abilities as a management company to speak with the additional knowledge regarding collections and legislative changes," Todd explains.
The staff will receive similar training sessions throughout the year, including professional speakers from the fields of homeowner insurance, and association loans banking.
Sentry Management is a leader in managing homeowner associations and condominiums since 1975.