Experienced Industry Manager Picked to Lead Des Moines Sentry Office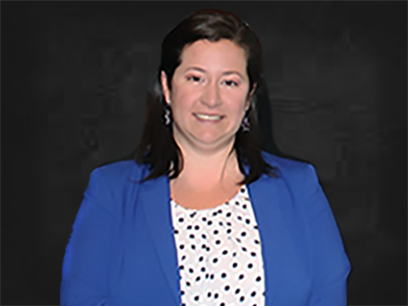 A Sentry Management office has officially been established in Des Moines, Iowa and Michelle Biggerstaff, an experienced community association manager, who has a long history with Sentry will serve as the Division Manager.
Sentry has cultivated a business culture of continuing the education of employees and promoting from within the company. Due to this culture that places emphasis on employees, many end up developing a long tenure with the company.
Michelle's history with Sentry is a long one that begins with her mother, who was employed by Sentry for over 25 years, working in several different positions including Divisional Manager of the Tampa Bay office. While in high school, Michelle spent summers in the office helping with filing and other office work.
Several years passed, and Michelle began working for Sentry again in 2009 as a Division Administrator and has been with the company for close to 9 years. She was promoted in 2011 when she became a licensed Community Association Manager. In 2014 she went on to earn her Certified Manager of Community Association designation (CMCA®).
"Over the years, I have experienced first-hand the family culture that exists at Sentry. I am proud to be a part of a company that recognizes the value of developing employees and promoting from within. I am where I am today because Sentry identified my competencies and gave me the tools necessary to succeed," explains Michelle.
Michelle has robust experience in multiple roles in the field of community association management. She has worked as an onsite condominium manager, a property portfolio manager and held the position of Marketing Manager for a period of 2 years during her time with Sentry.
The newly established Des Moines office operates in Polk, Dallas, Warren, Madison and Guthrie Counties. Communities managed are primarily in Des Moines, West Des Moines, Altoona, Ankeny, Clive, Grimes, Indianola, Norwalk, Urbandale, and Waukee. Sentry Management provides full-service community management to homeowner associations, condominium associations and common-interest communities as well as master planned communities and new developments.
Sentry Management is a full-service community management company. Sentry's business is the day-to-day operation of communities, homeowner associations and condominiums. Sentry is accredited as an AMO® (Accredited Management Organization) by the Institute of Real Estate Management, providing independent evaluation that Sentry has one of the highest operating and financial standards in the industry. View our full list of services here: http://www.sentrymgt.com/for-association-boards/services/.