8 Essentials for Effective Board Members
Sentry Management, Inc. manages over 30 associations in Connecticut and over 2,500 nationally. Through years of experience and observation, we've gathered some of the best tips for new Board Members or Board Members who are looking to increase the effectiveness and successfulness of their service.
In this quick, but informative read you'll discover:
A breakdown of the most crucial association documents and what information you'll need from each of them.
How to navigate state laws and what you need to watch out for.
What you'll need in order to best prepare for meetings and how to manage community expectations.
How to understand the financial statements and translate that into an efficient budgeting process.
And more tips for making your job easier!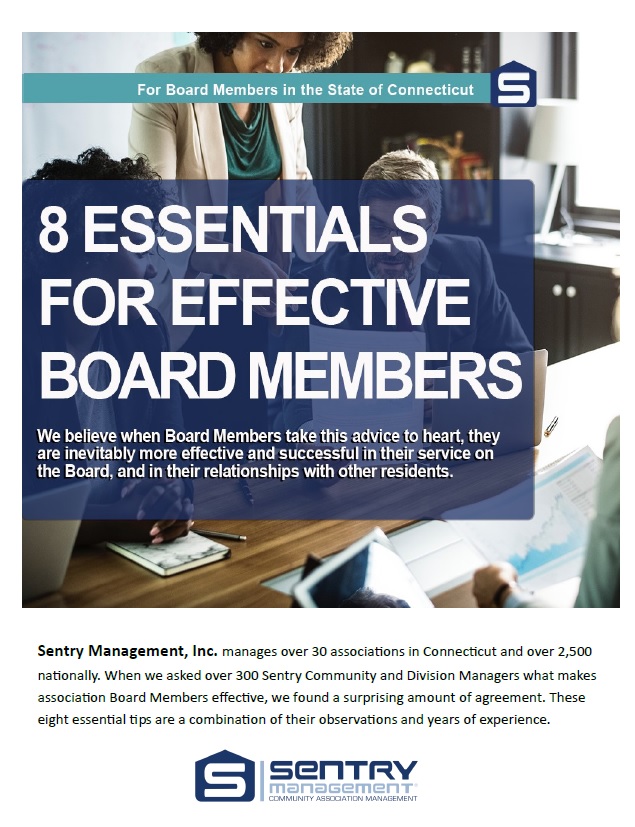 Get your FREE copy of "8 Essentials for Effective Board Members" by filling out the form below. We'll send it to the email address provided.
Homeowners Association Management
Sentry Management provides operational leadership to homeowner and condominium associations from our Hartford office, including areas such as Hartford, East Hartford, Granby, West Hartford, Simsbury, Avon, Cheshire, Farmington, Glastonbury, Portland, Middletown, Newington, Wallingford, Wethersfield, Manchester and South Windsor.
Our full-service property management makes community association management easy for every HOA and COA. Homeowner management services include planning and coordination of association meetings, site visits, enforcement of restrictions, contract supervision, aggressive collections and detailed financial and manager's reports. The Sentry Management® standard service package also includes community websites, online payments, and real-time downloadable financial reports.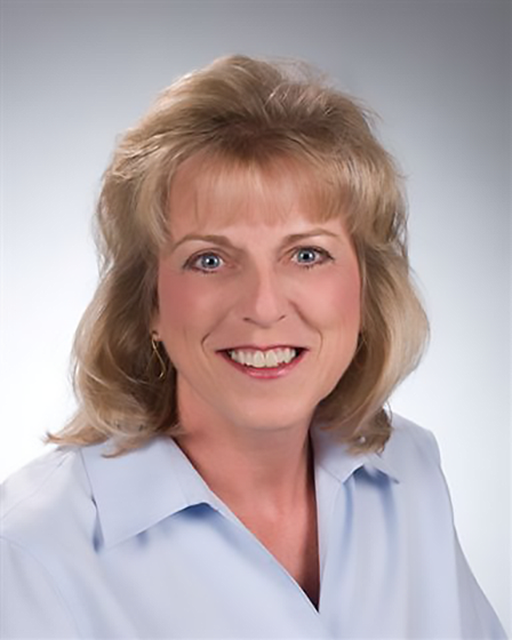 Office Head
Lynne McCarron, Vice President – Hartford
Lynne McCarron, Vice President, Hartford Division. Lynne has over 15 years of experience in the community association management industry. Among other responsibilities, Lynne focuses on meeting with new Association Board members and new accounts. The service area for Connecticut primarily includes Hartford and Middlesex counties.
Find Your Sentry Office
Looking for a quote for HOA or COA management services?
Submit a request for a proposal by clicking the button below.