Sentry Now Has Major Presence in Bluffton-Beaufort-Hilton Head SC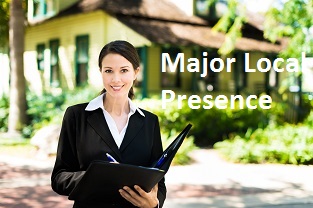 Sentry Management, a leader in condominium and homeowner association management and a major presence in South Carolina, completed the merger with Advantage Association Management. Advantage in August 2017.
The owner of Advantage, Steven Anderson, has become Sentry Management's Division Manager in Bluffton working to bring together the two companies and the Sentry accounts already in that area.  He will combine operations, software and procedures in a manner to insure improved long-term service to the associations we manage and the homeowner's who reside in them.
"We are delighted to have Advantage Association Management as part of our family of companies," says Bradley Pomp, President of Sentry. "Steven Anderson has 20 years of experience in association management gained in the Bluffton, Beaufort and Hilton Head areas and brings a great wealth of knowledge and managerial expertise to this newly expanded office."
Collin Bruner, Atlantic Division Senior Vice President, will oversee the Bluffton-Beaufort-Hilton Head office. "Advantage Association Management developed a reputation for integrity and cost-efficient operation" stated Bruner. "As a result, we believe Steven and staff have a unique appreciation of processes and systems, which will smooth the transition to Sentry."