What Do HOA Management Companies Do?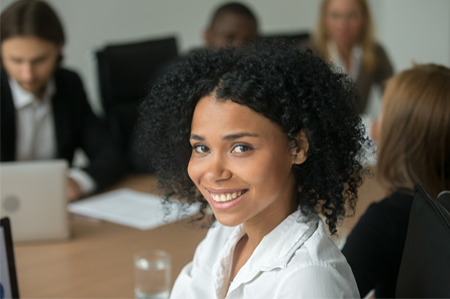 Firstly, what exactly is an HOA? The definition of a Homeowners Association or HOA is an organization that consists of homeowners of a particular subdivision, whether it is single-family homes, condominiums, townhomes, or planned unit development.
HOA management companies work with the elected HOA Board, providing guidance and leadership to boards and homeowners in a way that benefits both. The needs of each association are as different as the people that live in the community, so they need to be treated as individuals. Either way, an HOA company's goal is to assist the Board in the day-to-day governance of the association to enhance property values and create a sense of home.
To accomplish this, association management companies provide a level of support by using the following tools to assist Board members.
A Community Association Manager is an experienced leader provided to your community whose responsibilities include:
Planning and coordination association meetings
Enforcement of deed restrictions
Contract coordination
Collection of assessments
Develops preliminary annual budget
Organizes the annual meeting
Reviews and codes bills
Keeping residents informed
Sentry Community Managers go through extensive training, and continuing educations so they can stay on top of new legislative changes that can impact homeowner and condominium associations.
HOA Technology that reduces the administrative burden so managers can be more community-focused. Comprehensive HOA software accomplishes this by:
Violation tracking capability
Secure monthly financial reports
Online assessment payments for homeowners
Database of community information

Sentry's proprietary HOA management software, CommunityPro®, facilitates everyday management basics, to satisfy Board information needs for communications and to help create a sense of community. The CommunityPro® Board Room houses association records, reports, financial reports, and homeowner files.
An Administrative Support system supporting your community and manager. Professional support for your community includes:
Coordination of contractors and contract negotiation
Billing
Collection strategy and support
Resale documents
Tracking association & vendor insurance
Preparation of notices of commencement
Closing statements for title companies
Looking for a quote for new HOA or COA management services?
Visit https://www.sentrymgt.com/hire-sentry/ for a custom proposal for your community.
Sentry Management is a community management leader serving homeowner associations, HOAs, and condominiums. We are agents for all community types including condos, townhomes, mid-rise and high-rise buildings, single-family homes, and large master-planned communities. Sentry has achieved Accredited Management Organization status for our high operating and financial standards. We are also accredited by the Better Business Bureau with an A+ rating. Each office has deep expertise, professional processes and uses advanced technology to serve communities in the states of Florida, Arizona, Colorado, Connecticut, Georgia, Idaho, Iowa, Indiana, Kansas, Maryland, Missouri, New Mexico, New York, North Carolina, South Carolina, Tennessee, and Virginia. View our full list of services here: http://www.sentrymgt.com/for-association-boards/services/.