6 Tips to Prevent Delivery Package Theft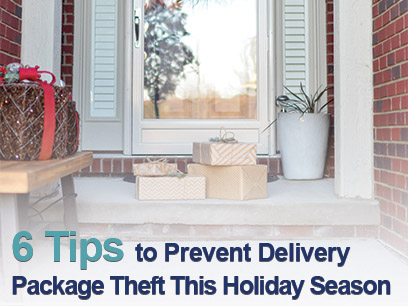 Sentry Management, Inc. would like to remind all homeowners and residents that the time between Thanksgiving and New Years is when the majority of parcel thefts happen. Below are 6 tips to avoid being a victim of a theft.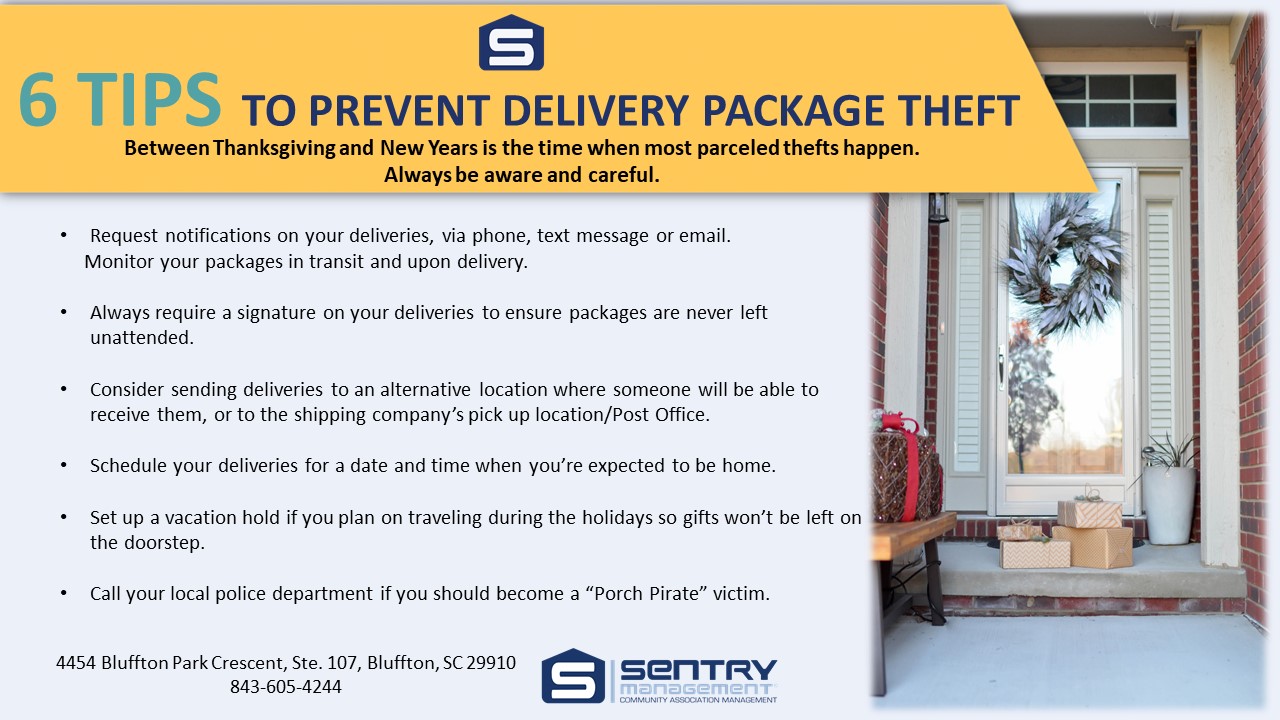 Sentry Management is a full-service community management company. Sentry's business is the day-to-day operation of communities, homeowner associations, and condominiums. Sentry is accredited as an AMO® (Accredited Management Organization) by the Institute of Real Estate Management, providing an independent evaluation that Sentry has one of the highest operating and financial standards in the industry. View our full list of services here: http://www.sentrymgt.com/for-association-boards/services/.
Download PDF here: 6 Tips