George Skrbin to Head Western US Region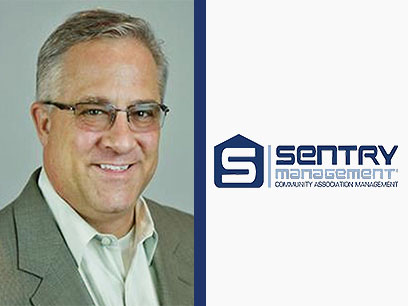 Orlando FL, March 25, 2019 (GLOBE NEWSWIRE) — George Skrbin has joined the Sentry Management, Inc. as the Senior Vice President, Western Region. In his new position, George will be accountable for the offices located in Phoenix Arizona, Denver and Boulder Colorado, Des Moines Iowa, Boise Idaho, St Charles and St. Louis Missouri, and Albuquerque New Mexico.
"We are so pleased to have an accomplished veteran on board to further enhance the delivery of exceptional service to clients and residents living in our western operating states," said Bradley Pomp, Sentry President. "George brings a great combination of understanding best practices in office operations. He also understands and strengthens the service culture we are building to become the best community management company in the country."
George has been working in the community association management industry for nearly 30 years. George started as a condo and homeowners association Community Manager with The Merit Companies in California. While working there, George took on progressively more responsible duties as the company grew to have nine offices, and ultimately served as the firm's Chief Operating Officer. George then moved to the east coast to hold the titles of President and CEO of a management company in Ft. Lauderdale, Florida then Senior Vice President of a national management firm. Most recently, he has been Executive Vice President for Action Property Management located in Southern California. He earned his Bachelor's Degree in Management from the University of Denver.
"Being part of this leadership team is an honor for me. I am impressed with how Sentry's management team incorporates experienced professionals from the condominium and HOA management industry as well as other diverse businesses," George observes. "It is also exciting for me to be in a company that is growing so rapidly and significantly upgrading technology and operations to become a true leader."
In his new role with Sentry Management, George is now located in Denver to be close to the offices in his Region. To learn more, go to https://www.SentryMgt.com.
Sentry Management is a full-service community management company. Sentry's business is the day-to-day operation of communities, homeowner associations, and condominiums. Sentry is accredited as an AMO® (Accredited Management Organization) by the Institute of Real Estate Management, providing an independent evaluation that Sentry has one of the highest operating and financial standards in the industry. Sentry operates in dozens of localities in Florida, Arizona, Colorado, Connecticut, Georgia, Idaho, Iowa, Indiana, Kansas, Maryland, Missouri, New Mexico, New York, North Carolina, South Carolina, Tennessee, and Virginia.