Natural Disasters: Day #1 Is Critical
Emergencies in associations come in all types. Fires. Tornados. Floods. Hurricanes. And sometimes, big holes out of nowhere. In all of these situations, the Community Association Manager's response is very important, especially immediately after the emergency or disaster.
Sinkholes in Florida. Ocala is in an area known to residents as sinkhole alley.  Sinkholes can form when the soft, porous limestone that makes up the Florida bedrock dissolves over time. What can result is an opening that can grow huge over time.
Wynchase Townhomes at Fore Ranch, a Sentry-managed community, made national headlines in May 2018 when over a dozen sinkholes developed on the property, threatening homes, draining water out of a retention pond, and blocking the main entrance to the community.
Local Sentry Community Association Manager George Traver and Division Manager Wendy Thrower acted quickly concentrating on immediate communication with all residents and owners. Printed flyers were delivered door to door in conjunction with an email blast to all owners to share all of the information available at that time regarding the sinkhole emergency.  The flyers and email message also included instructions on how to download the Sentry Management CommunityAPP™.  The app allowed every resident to receive push notifications directly to their phones and electronic updates in real time. Within 24-hours, over 400 residents had downloaded the CommunityAPP™ to stay apprised of the developing situation.
The City of Ocala condemned one entire townhome building forcing eight families to evacuate. Those people were unable to return to their homes until the building was deemed structurally safe by the city inspector.  Sentry Management acted quickly and professionally.  George and Wendy worked closely with the Wynchase Board of Directors, the Association's insurance company, a geotechnical engineering firm and a sinkhole remediation company to fill the sinkholes throughout the community and repair the damage to the access road to the community and the townhome building.
The repair process took several months of challenging effort. Sentry's team worked diligently to coordinate all phases of the remediation project.  During the repair process, over 50 messages were sent to homeowners providing them with detailed reports on new developments, remediation plans, safety concerns, Board of Directors meetings and other important notifications.
After the repairs were made to the Wynchase Townhome building and surrounding area the, City of Ocala allowed the residents to return to their homes. The Sentry Ocala Staff hosted a welcome home party for all residents at the community pool to celebrate the safe return of their neighbors and the successful completion of a challenging project.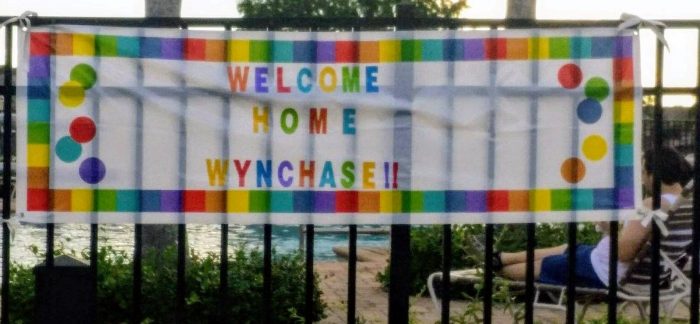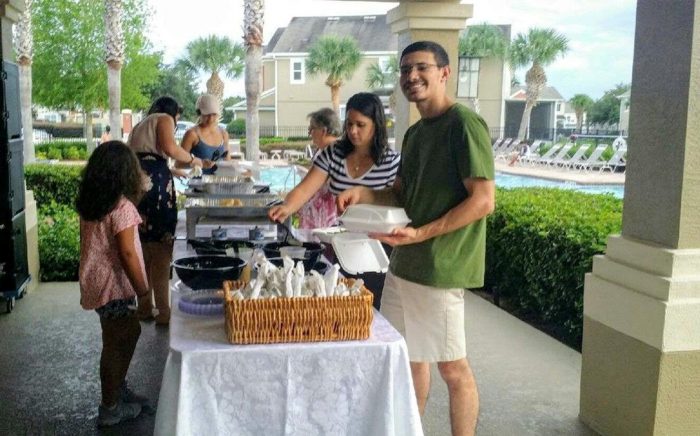 Twister in Maryland. A townhome community located on Kent Island, MD suffered severe damage after an EF2 tornado ripped through, leaving four units being beyond saving.
Todd Wawrzeniak, Division Vice President, said he had never seen anything like the damage caused by the tornado in his 16 years of working in association and property management.
After receiving news of the tornado that had touched down in the community, the Sentry VP and the community managers jumped into action by organizing disaster crews. That immediate action was necessary in order to be first on the list to be served, as several other communities had been damaged by the storm.
Once access to the property was granted by authorities, Sentry staff began speaking with all of those affected and gathering contact information. A private Facebook group was set-up with the contractor that could be accessed by those affected in a quick and easy way.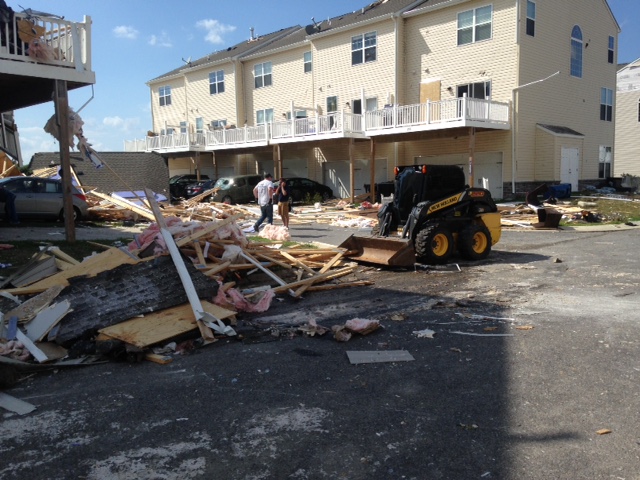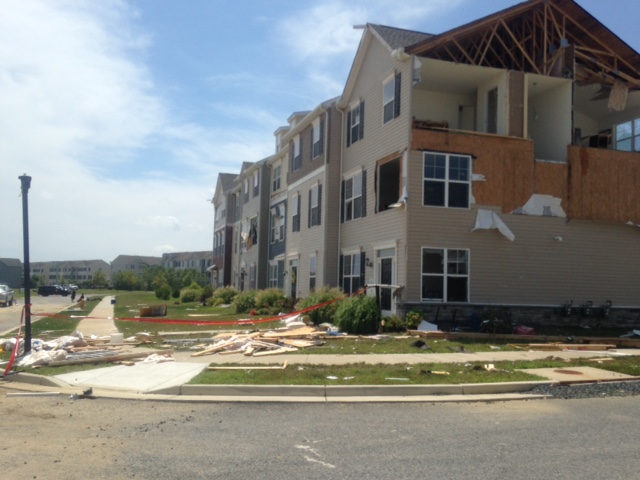 Meetings were held every week to answer residents' questions and to give updates on repairs. After a few months of weekly meetings, they were scheduled for every two weeks throughout the process of the 8-10 million-dollar repair process.
It has been 18 months since the tornado hit the community, and all of the 18 displaced owners have returned. However, repairs continue and have experienced delays due to weather.
Sentry Community Managers and team had the challenging task of simultaneously overseeing repairs for 86 homeowners, including 16 who were displaced. The team dealt with weather delays and discovering more extensive damage to properties.
All of these Community Association Managers and Division Managers actions showed they understood the need for acting quickly. Their professional experience helped expedite the complex process of repairing the community and returning families to their homes as soon as possible. We are proud of these caring and dedicated Managers.
Some of the displaced residents had to quickly find temporary housing and a few had financial difficulties in handling the unforeseen expenses. To help offset this financial burden, Sentry Division Manager, Wendy Thrower secured funds for residents through the Sentry Giving SMILES program. The Giving SMILES program is funded by the company and its employees who opt to donate portions of their paychecks to give back to community members in need. "I believe it is so important to help out the people in the communities we manage in their time of hardship. It is another way we serve our residents," Wendy said.
Sentry Management is a full-service community management company. Sentry's business is the day-to-day operation of communities, homeowner associations, and condominiums. Sentry is accredited as an AMO® (Accredited Management Organization) by the Institute of Real Estate Management, providing the independent evaluation that Sentry has one of the highest operating and financial standards in the industry. View our full list of services here: http://www.sentrymgt.com/for-association-boards/services/.