Online Board Meetings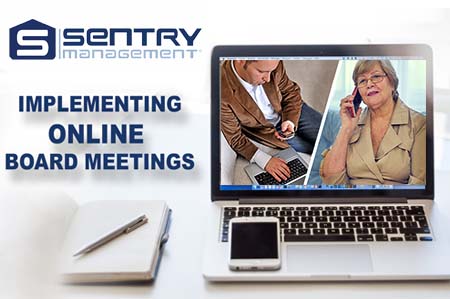 To provide safeguards for Board and community members, Sentry Management would like to suggest you consider conducting association meetings online, in place of in-person meetings, for the immediate future. GoToMeeting is a service that Sentry Management uses for computer and smart device meetings, and all our Community Managers have access to use this online service.
GoToMeeting provides a way for people to hold a professional and productive meeting, all digitally. GoToMeeting is as easy as dialing a number on your phone or selecting a link on your computer. A meeting using GoToMeeting can be as simple as a teleconference or as hi-tech as participants sharing their screen with the attendees. No complicated software to download or registration process to complete!
Since avoiding crowds and keeping a distance from others is a practical way to lessen the chances of contracting Coronavirus, changing the way your board conducts meetings is smart to consider. Please watch the short video below for more information about implementing online Board meetings.