Sentry Loudoun Welcomes New Division Manager and Assistant Division Manager
Laura Poole, an experienced community association management professional has recently been promoted to Division Manager of the Sentry Loudoun office. Joseph Barrows, formerly a Sentry Community Association Manager, has been promoted to Assistant Divison Manager.
"Sentry is proud to announce Laura Poole's promotion to Division Manager of our Loudoun Division. We are very fortunate to have the experience and knowledge Laura brings to the table. Laura along with Joe will make a great team and our homeowner associations will benefit significantly from their 35+ years of combined experience in Association Management," said Michael Dale, Senior Vice President, Eastern Region & Corporate Sales and Marketing Services.
Laura has been in the community association management field and other client-focused roles for more than 25 years and has been a Sentry employee since 2007. She also has several professional designations including CMCA, AMC, and PCAM.
"I am privileged to lead an incredible team of professionals to bring the highest quality of service to community associations in the Loudoun area. I look forward to helping our communities navigate the challenges of our ever-growing region," says Laura.
Joseph has been with Sentry for over six years working as a Community Association Manager and managing homeowner and condominium associations in the Loudoun area. He has earned his CMCA, AMS and is currently working towards his PCAM designation.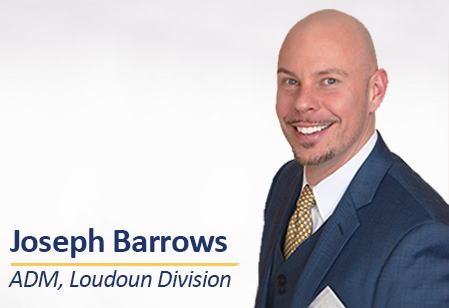 The office is located at 602 South King Street, Suite 400 Leesburg, VA 20175. The phone is 540-751-1888 and can be found online at sentrymgt.com/offices/loudoun. The Loudoun Office of Sentry Management provides community association management services in the Washington Metro area, as well as Central and Southeastern Virginia and the Shenandoah Valley. Specifically, communities managed are concentrated in Loudoun, Fauquier, Frederick, Clarke, Fairfax and Warren Counties in Virginia and the adjacent areas in Maryland and West Virginia. Purceville, Leesburg, Reston, Herndon, and Sterling are some of the largest cities served.
Sentry Management is a full-service community management company. Sentry's business is the day-to-day operation of communities, homeowner associations, and condominium associations. Sentry is accredited as an AMO® (Accredited Management Organization) by the Institute of Real Estate Management, providing an independent evaluation that Sentry has one of the highest operating and financial standards in the industry. View our full list of services here: http://www.sentrymgt.com/for-association-boards/services/.